Cyberpunk 2077 gameplay tips and tricks
28 December 2020
Comments
Cyberpunk 2077 has a lot of systems and it can be tricky to pick up what's cool, interesting or fun. In this tips list I want to point out some not so obvious mechanics, design decisions and handy options the game offers. It's not a build guide.
While playing the game you will find multiple instances when to for example open doors you need certain amount of either body or technical ability. When you don't have them you aren't locked from doing given mission - look around you - sometimes there will be a number pad that you can hack-open (even when not doing a netrunner build) or you get the access code from a message in a nearby computer or a glass window to break. Quite often you can find other entrance by going to the roof, balcony or other room near by that is open. At max you will loose a box or two of extra random loot but you will never be locked from doing missions. Having given stat for the check will make things easier - and there are check for all stats in the game so at some point your main stat will let you shine.
Without perks in like handguns and high reflexes attribute you can easily and effectively use handguns. If you go with reflexes and invest perks in that tree you will become more proficient with this weapon type allowing you to do more damage, reload faster or do other things. Even with 3 in Body attribute you can win boxing matches using other alternatives the game present you (like Gorilla Arms cyberware).
You can increase your damage even if you are filling other perk tree. If you go with high Cool attribute the Cold Blood tree will increase your damage, crit chance and crit damage. If you go with Technical attribute you can increase armor and damage of crafted items as well as increase efficiency of tech weapons - you don't have to go Reflexes.
To some extent it's also true for hacking. The basic toolkit is very handy even if you don't invest in it. Optics reset is handy to pass enemies unnoticed while ping can reveal enemies. You can hack most access points as well which can be a good source of early money.
Legendary clothes offer a unique outfit design but are not mandatory in terms of your character power level. They can offer most slots for mods but epic items are close after them so for normal or even high difficulty you can easily go with your own style using epic items from shops and drops.
You may even notice that the base armor of a legendary clothing item is equal or lower to some common white item. The key difference of epic and legendary items vs common and rare is that they have increasing amount of slots for modifications. Those modifications outweigh base armor or base damage of clothing or a weapon. If you want lots of armor you look for epic or legendary items with lots of slots and put Armadillo mods to vastly increase the armor value of an item - way more than you will even get through item upgrade.
You may already have seen videos and guides how to find legendary clothing for free out in the open world of Cyberpunk 2077. Most of those guides also mention that mods they spawn with are random - so if you save the game before picking the legendary and reload - the mods it comes with will change so you can reload until you get what you want (like legendary mods).
Amount of mod slots is also random - so you may get a legendary with 0-4 mod slots vastly altering it power level. Quite often it's better to reload until you get max slots for given item type rather than reload for better initial mods.
Through the game you can find blueprints for crafting some weapon and armor mods - those are marked as common (white) and can be crafted without any perks or attribute investment in the Tech trees. The key feature is that some of your crafted common mods will become uncommon/rare/epic - craft like 20 Armadillo mods using cheap common components, then open your backpack - some of them will be epic - use those to slot into your armor. Same goes for weapon mods.
Also you can dismantle mods you created - epic ones will give epic components so you can use those mods to generate higher tier components if needed. You can find some blueprints in shops while other in various missions in the open world.
Double jump legs cyberware will make climbing much much easier - this is even more handy when you don't have high tech and body attributes to use shortcuts. This cyberware is relatively cheap too. If you double-jump while falling you also reset the fall height which allows you to avoid lethal fall damage.
Your Kiroshi eye cyberware can take mods and one of them - Threat Detector will highlight all enemies that detected you - this is quite handy and if you have a Tech weapon or iconic weapon with piercing shots feature (like Buzzsaw) - you can shoot them directly through cover. Such mods are in some rippers shops but quite often drop as loot.
You start the game with a basic cyberdeck allowing you to hack stuff and use quick hacks on enemies and devices. If you want a heavily combat oriented build and don't intend to use hacks (or stealthy gameplay) you can pick other operating system cyberware.
Sandevistan cyberware systems require certain Reflex value (up to 18-20 for some legendary variants) and offer a short cooldown that increases you damage, crit damage, crit chance and most of all - slows time. Some iconic weapons will offer benefits when using them while Sandevistan buff is active (like a katana or two that benefit from Reflexes).
Berserk operating systems require certain Body value to use and offer a similar cooldown that increases melee damage, recoil decrease as well as increased armor, health regen and alike.
Note that without a Cyberdeck you will not be able to disable cameras from distance, blind enemies and alike which may make sneak mission way harder (although you can disable cameras via some computers or directly with Tech skill or by shooting them with silenced weapons to some extent).
If you want to go netrunner or just hacking assisted gameplay you can buy Raven Microcyber MK IV legendary cyberdeck even as early as in prologue, before even getting Flathead - relatively cheap and has low street cred requirement. It also makes enemy netrunner hack you slower. Later on for a netrunner build you will want to get Netwatch Netdriver MK V.
There are multiple models of each weapon type. You can gew few revolders, few shotguns and so on. Some differ by type - tech pistol can do a charged shot to shoot through cover while power pistol can do ricochet shots. Even if the types are the same the weapons can differ in their fire mode (some shoot one bullet, some a series of bullets), reload time, clip size or recoil. Also high recoil weapon can change dramatically when you add the no vertical recoil mod. Try different models to see what you like.
Same goes for melee weapons. You can notice that for example katanas and monowire have a larger range and can stagger enemies easily while knives need even closer combat while fists or baseball bats are slow and hard hitting.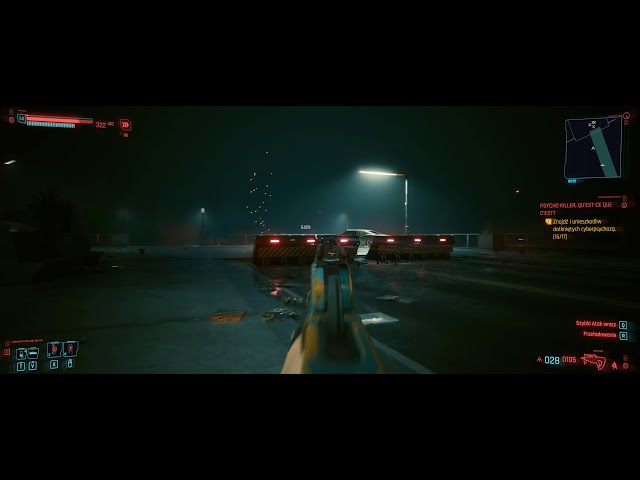 An iconic weapon will have a special label and can only be acquired only once (and if you sell or dismantle it it's gone for good). Few iconic weapons are crafted only and will require certain Tech attribute level and perks.
Every iconic weapon has an additional effect on top of what their weapon model can do. This effect can be quite powerful, changing how given weapon model plays out. For example craftable Buzzsaw is a submashine gun that shoots piercing rounds - something that is normally reserved to charged shots from Tech weapons. Using this gun you can hit enemies through most cover. Read the flavor text of each iconic weapon to see what they do.
When you get an iconic weapon you also unlock plans to re-craft it to a higher rarity level - you can turn uncommon into epic and then into legendary variants (if you have the Tech skills and perks). At every re-craft most of the additional stats of the weapon are re-rolled so you can save before crafting and try multiple times to get the desired stats. The unique effect will persist.
Also note that when you re-craft or craft an item in general it will have stats based on your current level. If you re-craft it at a low level you will have to then upgrade it later on which is very expensive at the moment. If you re-craft it at a max level then you avoid all of those costs... but also base damage of a weapon isn't that meaningful (your level is) so you aren't really punished from re-crafting early.
You craft your own rare, epic and legendary quick hacks: don't expect shops to sell them. Just get the perks (Intelligence, not Tech) and done...
You can also get quickhacks (even legendary) from access points / terminals: if you hack a terminal that requires 9-10+ Int to hack and you are at a high enough level you will get a legendary hack (at random). This is random chance so save before hacking and if you don't get one - reload the save. If you are getting epic hack you are likely to low level.
Legendary quick hacks have a passive effect: each legendary quick hacks has a passive effect that is not limited to it. Reboot Optics and Weapon Glitch add additional options to protocol breach allow you to block triggers and blind enemies if you do those options during protocol breach. Overheat will prevent enemies from using cyberware while they are under it effect. Short Circuit: critical hits with any weapon apply base effect to the target (a.k.a you do more damage with any weapon if you crit).
Non lethal damage: blunt weapons and some quick hacks do non-lethal damage which may be required in some jobs where the optional goal is to not hurt anyone. If the goal is not to raise alarm you can use some offensive quick hacks (like short circuit on mechs) or memory wipe/reboot optics on mobs.
You don't have to kill in most hitman jobs: in most side missions where you have to kill a person you can use non-lethal damage and then the quest will ask you to get the body to Fixer car.
You can craft ammo for your weapons: Scrap cheap weapons and clothing for components that then can be used to craft ammo - no perks required. Don't buy ammo, craft it.
Duplicated weapon and armor mods do not stack: if you saw videos reporting that certain mods do not stack - that's likely an error of the author. If you duplicate mods via vending machine - they will not stack. If you use non-duplicated they will stack.
Grenades and alcohol drinks have a carry weight: if you can't regain most of your carry weight after clearing weapons and clothing tabs check your grenades and food tabs. You likely have a large stash of grenades - sell or dismantle them. Also alcohol drinks have a carry weight (other food items do not) - sell or dismantle them.
Generating legendary crafting components: If you can craft legendary items then Ozob nose or legendary mods can be crafted to then dismantle for extra legendary crafting components. Some healing items or grenades craft for less than they dismantle for (likely will be fixed in some patch) so you can generate components by crafting like some epic grenades from common components and dismantle them for epic components. There is also one mob in Pacifica that has a near 100% drop rate of a legendary cyberware mod which can be dismantled.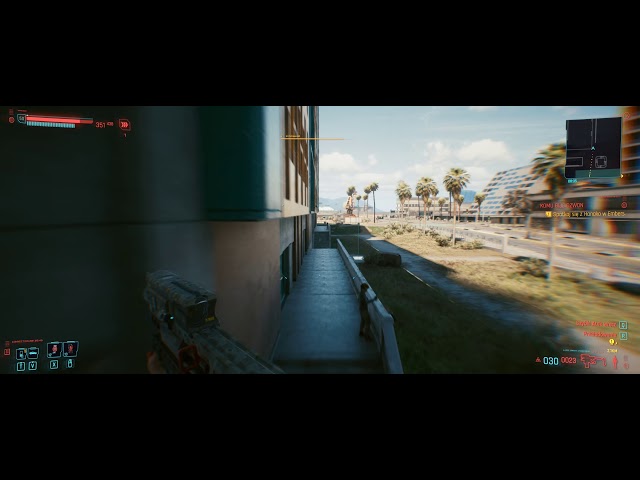 Legendary mods and armors reach absurd prices in shops: Mods and generic legendary weapons in shops will be priced at bit absurd price points. Try to avoid buying them. At best you will need some legendary clothing mods that increase crit damage and or crit chance. You can also salvage mods from existing items if you have a Tech perk for that (legendary mods can drop on random non-legendary items) or you can reload the game until a legendary clothing piece rolls a legendary mod you need.
Dismantle cheap gear, sell expensive one: as you level up you will start getting gear worth hundreds if not thousands of eddies. Sell that while dismantling everything else.
Weapon damage is not the absolute go to factor: you can get some slow melee weapons or sometimes even fire arms that have much higher damage value than your current ones. Equipping them doesn't mean you suddenly will do substantially more damage. It will help against enemies that are higher level than you (high or very high challenge rating) but overall your damage is dictated by your level and at max level you will have level advantage over any enemy in the game. With right build and right weapons you can do absurd overkills if you want to.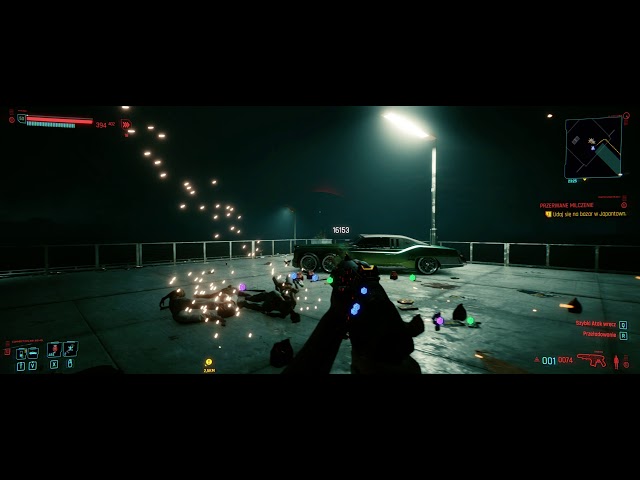 Upgrading items is kind of pointless and expensive: Upgrading legendary and epic items is extremely expensive as each upgrade increases the amount of components needed. This likely will be changed at some point. If you have iconic weapons you want to use - don't re-craft them to legendary early on if you want to use them at late levels. If you do that at say level 20 then at level 50 you will have spend even millions worth of components to get the item to level 50 stats. Common, uncommon and rare items are much cheaper to upgrade even though the gains are minuscule. Iconic craftable items can be recrafted at your desire.
Gorilla arms don't offer all described features: At the time of writing this Gorilla arms do not allow to bypass Body checks when opening doors and alike activities. This may be added in a later patch./
Scrapper perk is a trap!: Junk items are automatically disassembled which is a trap as some junk items cost $750 while not providing any extra components. This may change in a later patch.
You don't have to rush main quest lines: you can do side missions before doing main quest lines to get more levels and power making them easier. If you clear every marker in Watson before going for Flathead you can already be level 12 on normal difficulty and in Konpeki Plaza you can have a legendary monowire alongside a solid netrunner build with legendary cyberdeck at your dispossal. Same goes for boss fights - if you have level and or tech advantage they can be even one-shotted.
Enemies may block smart weapons tracking: Some enemies, like obviously some Tyger Claws members may block smart weapon tracking making such weapon type useless against them.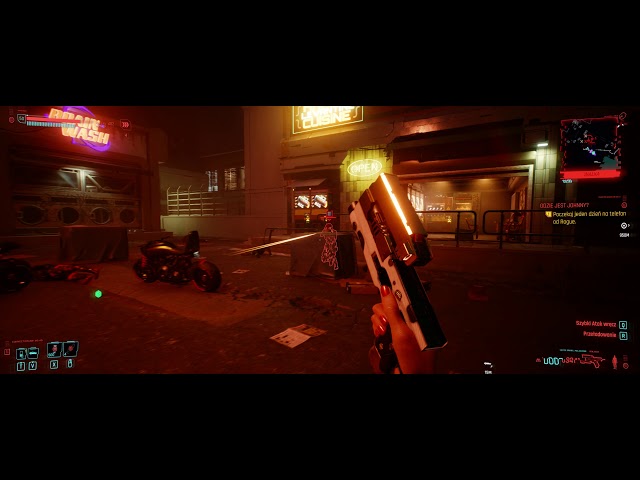 Direct hits always hurt more: direct hits and critical hits against you will always hit for way more even if you have lots of armor. Stacking absurd amount of armor and armor related effects will make you nearly unkillable but melee hits or like close range shotgun shots can deal sizable amount of damage. Exploding cars or other objects can one-shot you pretty much always.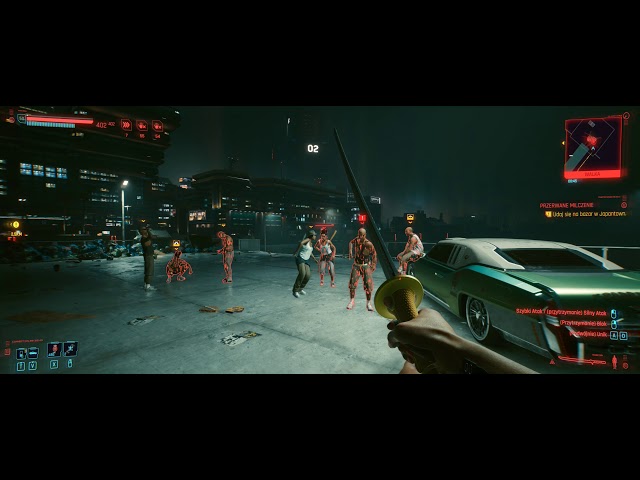 When you use given weapon type or hacking you will get experience in a corresponding skill tree. If you use a blade at level 3, 8, 9, 10, 14, 16 and 17 in blades you will get an extra perk point that you can put wherever you want. Do note that to reach given level in such tree you have to have corresponding attribute (Reflexes in this case) as high or higher. If you have 8 Reflexes you can't go past 8th level in blades, handguns and assault riffles.
If you are going for a specific build it's a good thing early on to max out all other trees to get as much early perk points as possible. Even with 3 in body you can use some blunt weapons or shotguns to max their skill trees for extra perk points.
Body and Reflexes have 3 trees under them meaning they can generate most bonus perk points assuming you level up every tree - which will likely require heavy grinding at higher skill levels.
Some skills level up in an easy/natural fashion while others have to be grinded or more so - glitched. Athletics is the hardest to level and the only good way to level it is by using a bug/glitch with Berserk cooldown. Crafting is hard to level but dumping resources on subsequent upgrades of an items gives more and more experience so you can pick common (white) items and upgrade them multiple times. Sneak levels pretty fast when you hack/kill things while sneaking/undetected. Cold blood is even easier to level but to start leveling it you need at least one point in Cold blood perk. If you got with a netrunner build your hacking and protocol breach skills will go up naturally but still expect to be level 20 just after you cleared most of the content. Same goes for weapons under Reflexes attribute - to have high skill level you will have to use given weapon type a lot. If you are a netrunner with high Reflexes then you will have to grind a lot to level up all of Reflexes skill trees.
Also as you level up at some levels you may put your attribute point in one of your secondary attributes instead of the main one - if your main attribute skills are far from reaching current limit while your secondary skill already reached that limit you may increase your attribute there to allow natural progression of those skill levels (and potentially bonus perk points).
At max level (50) you can expect to have filled up 4-5 perk trees.
You can farm respawnable enemies for loot, experience or skill experience. You can find a lot of guides on YouTube and alike. Pacifica beach is a quite popular go-to spot for this. The thing that some authors miss is that you don't really have to make a long or elongated loops around an area to respawn them. Mobs that do respawn (most gang groups not related to any quest) respawn when you leave and re-enter their draw distance. For snipers and netrunners that can be few steps back and forth to respawn them (and you don't have to loot them straight after you kill them).
To level up quickly you will want to set the game to very hard - you get more experience. To level up skills it seems like you don't have to increase the difficulty at all.
Mobs in the game have a fixed level while random loot they drop is not so you can farm specific gang members for epic gear of specific type. Pacifica mobs can drop epic crowbars and some revolvers while Valentinos can drop epic baseball bats and other model of revolvers. 6th street drops riffles and shotguns and so on.
Note that some gang groups spawn only during night time, while others like the Pacifica are 24/7. Also some groups will have civilians among them - it's very easy to get cops stars for fighting in their proximity - avoid farming such groups.
To see if a given pack respawns kill them, then get on a bike (or car), drive away a bit and go back to see if they respawned. Guards like Arasaka mechs do not respawn but lots of gang groups do respawn.